Wasting money bringing jobs back to your shop for re-packaging and re-labelling?
Try our new "Private Pack" system - we will label your order and ship to your customer as if it is coming from you!
Save delivery costs - pay freight only once.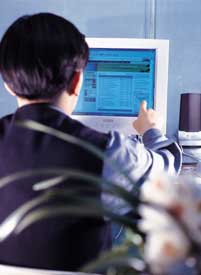 Give us your logo electronically and we will ensure that your orders have labels and a packing slip with your company information on each carton. The packing slip will not show our company name, just yours and your customers.
We can ship the order direct. Your customer will never know that the order is coming from us. We will ensure that your customer signs a copy of the packing slip for proof of delivery. All other courier slips will remain completely confidential.
We will contact you the day the order is shipped so that you can follow up with your customer.
Drop in and see how beautifully your order is packaged!


Home
|
Services
|
Free Ink Colours
|
Private Pack
|
Testimonials
News / Special
|
Tips
|
Portfolio
|
Administration
|
Contact
Copyright © 2004. All rights reserved.
Web Solutions provided by